Free your hands!
This is the motto of Stow Your Bags, we strike to exceed customer satisfaction by providing a fast and smart service. Created to simplify the user experience as much as possibile, you could store your luggage in just few minutes and enjoy the hands-free city! Our goal is to exceed expectation!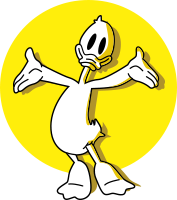 Booking
Our customers can book online, on the website
www.stowyourbags.com
, or directly inside each luggage storage. It is possible to select the number and type of locker according to the customer need and choose the duration of the rental, starting from one hour up to entire weeks.

Technological Innovation
Our main focus is the advanced technology without forgetting the most important element for our customers, save time by offering fast and entrusted services. Our product is sophisticated and high-tech, nevertheless could be used and appreciated by anyone without obstacles!

Live Customer Assistance
Our automated luggage storages do not have staff, for this reason we have developed a system that allows us to manage the entire network remotely. Our customers can contact us at any time by pressing the intercom present in each store and receive immediate assistance from our customer-care service departament.

Safety
For us at Stow Your Bags, safety comes first. All our automated storage are monitored with video surveillance 24 hours a day, equipped with advanced alarm systems that are connected with excellent private security services. In addition, all our customers benefit from a baggage insurance included in the service, so that they can truly feel free and safe.